Urinals
RUSH PLUMBING & ROOTER specializes in the installation and repair of urinals and can have your new or existing urinal ready for use in little to no time. RUSH PLUMBING & ROOTER plumbers are some of the finest the industry has to offer. And each and every one of our jobs is scrutinized with the same attention to detail that we require of work in our homes. Allow our team of master plumbers remedy any urinal related issues that you may be experiencing or in the case of a new install, not experiencing.
Most of repair work and install work that we perform is in a commercial setting where employee or public restrooms can be found. However, we do offer the same installation and repair service to urinals found in a residential setting. If you have drains, cracks in the urinal itself, or a clog RUSH PLUMBING & ROOTER is the right team for your residential urinal repair.
Contact us and schedule your free home or work place consultation and estimate. One of our highly skilled plumbers will walk you through the installation process of a new unit or the repair work that needs to take place on your existing urinal while inspecting the proposed work. Feel free to ask any questions regarding your urinal installation or repair or questions concerning other plumbing projects.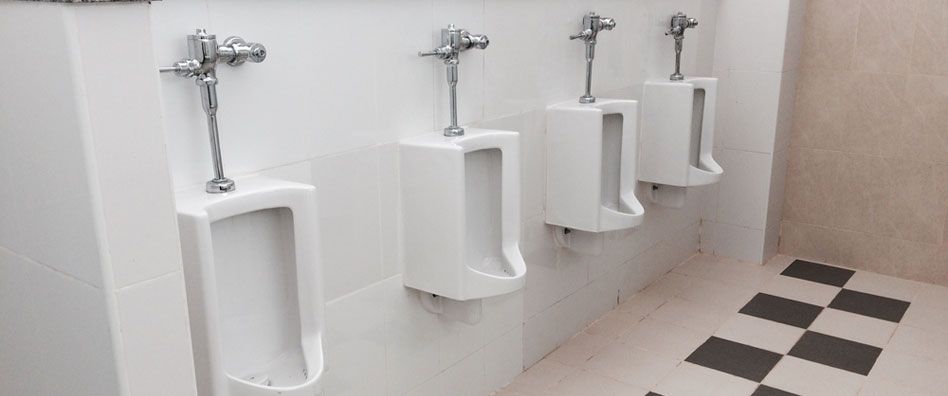 Urinal Installation and Repair
RUSH PLUMBING & ROOTER is also fully capable of renovating your entire restroom should the addition of your urinal spark a chain reaction. Our skilled team will help with everything from design to final install and finish applications or as little as you'd like. Our goal at the start of every project. We want to get you and your family back to normal as quickly as possible.
The only way we are able to do so is by delivering a stress-free project that exceeds expectations. Otherwise we would be returning several times to fix things that were not properly installed the first time around, and that isn't something that makes sense to a competent plumber, such as those found working with RUSH PLUMBING & ROOTER.
Contact us now to schedule your urinal installation or repair, our responsive team will work tirelessly to ensure your project meets the highest marks. Speaking of hitting marks, can you imagine what this would do for a mother of several sons? Perhaps surprise urinal to commemorate a special date?